Origins Changes Little from Evolve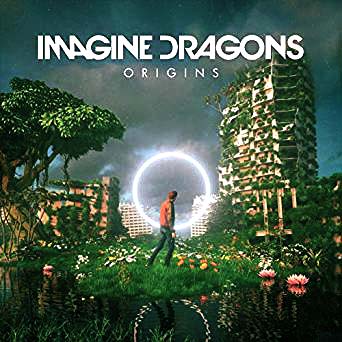 Everyone has known about Imagine Dragons for quite some time now. Since their record-breaking single Radioactive in 2014, the band hasn't left mainstream attention similar to the likes of Maroon 5 or Coldplay, where the release of a new album practically guarantees one or two Billboard No.1 tracks. The band's four members, Dan Reynolds, lead vocalist, Wayne Sermon, guitarist, Ben McKee, bassist, and Daniel Platzman on drums, have been making music together since 2008.
Their new album Origins was released in its entirety on November 9, 2018, though a few songs were released earlier in the summer. Natural was released mid-July, while Zero made it onto the Wreck-It Ralph 2 soundtrack. The album includes 15 songs; just enough to appease any die-hard Imagine Dragons fan. All have an air of cohesiveness despite layers of seemingly contradictory music styles from pop, rock, alternative, folk, to EDM. The Imagine Dragons sound is so immediately recognizable yet simultaneously differentiable from any bands even near their level of popularity.
Still, for being the sister album to Evolve, Imagine Dragons' 2017 album, there is not much evolution; songs on the album often sound similar to the four previously released singles in a way that can make listening to the album a bit of a letdown.
Origins may be a tough album to sing along to in the car, but frontman Reynolds delivers in lyrics that don't traffic in pretension, but deal with relevant hardships of life, and of course, heartbreak, in songs that provoke action and inspiration. Imagine Dragons can touch on the pain, but leave the audience with hearts pumping. The band's most famous works seem to belong in the height of action in the movie montage of a blockbuster thriller, the kind that leaves you with 'adrenaline in' your 'veins'. Origins is no exception.
Imagine Dragons' ability to deliver on that feeling alone, for their fourth album, is enough to earn a positive review. So if you're looking for an album to pop headphones in to and walk down the street like a boss, I leave you Origins.