Red Tide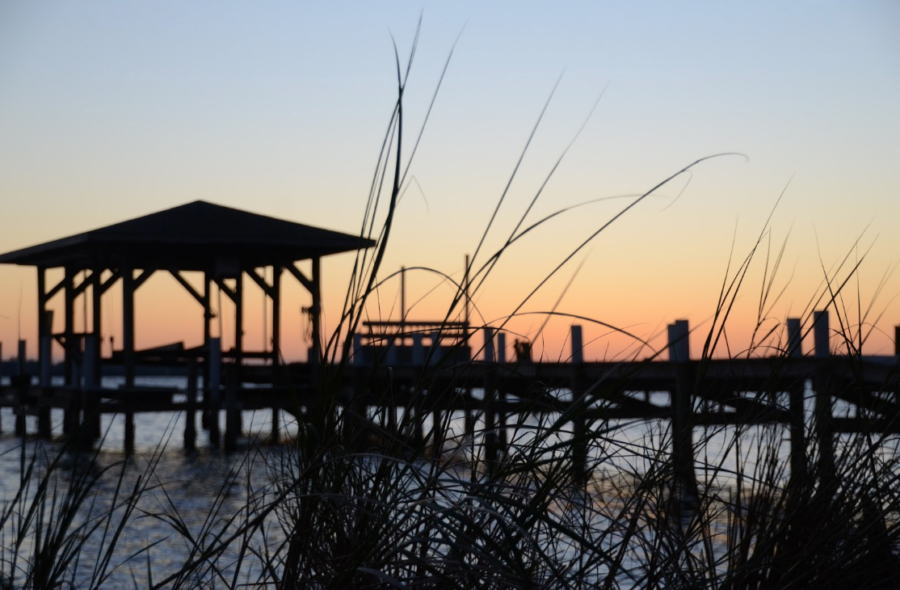 Brevard County is home to some of Florida's most gorgeous sunsets, which many families love to watch over the Indian River Lagoon. 
For junior Marisa Balise, sitting out by the river to watch the colors fade is something she and her family love the most about their home. However, for the last month, the Balise's have had to watch the sunset from the safety of their car, all thanks to a toxic phenomenon known as red tide. 
Red tide is a special kind of algae break out, consisting of the dinoflagellate known as Karenina Brevis. The real trouble with Karenina Brevis begins when the organism dies. 
"What happens is the organism produces a toxin at the shoreline," said biology teacher Greg Chiarella. "The waves can actually break up some of the cells of the organism, which causes the toxin to go airborne and get into your lungs."
Once in your lungs, this toxin can result in all sorts of health issues, ranging from a simple runny nose to a nasty cough lasting for weeks. 
Freshman Grace Price first encountered red tide after a trip beachside with her family and soon faced the worst side of red tide. 
"I never actually went on the beach, but I still got really sick," Price said. "I was just coughing all the time for weeks and even ended up taking a day off school." 
For those who live on the beach, red tide has made everyday tasks pretty unbearable. 
"In October I didn't really spend that much time outside," Balise said.  "The air was just really gross. You couldn't go outside without coughing and it made it really hard to breathe." 
Even the healthiest people aren't immune to red tide's effects, but for those with existing respiratory issues, it can be even more serious. 
"I got to experience red tide for myself recently when I went beachside," Chiarella said.  "As a scientist, I was sort of fascinated with the fact that I was choking, but I could see how much of a problem it would be for individuals who are exposed to that every day." 
Red tide, which is powerful enough to make humans sick, has an even greater effect on Brevard County's wildlife. Biology teacher Wes Lovelace says that no fish is immune to the toxins released during red tide.  
"This year, due to power boats and red tide, we've had the most extensive amount of manatee deaths in several years," Lovelace said. 
 Red tide might seem like a recent occurrence to most of us, but the main algae involved have been around for hundreds of years.  
"We aren't introducing Karenina Brevis — we're allowing it to grow," said Lovelace. "The biggest contributing factor to these blooms is over fertilization, which comes from not only farmers but homeowners as well who are using fertilizers chemically infused with nitrogen."
Although it might be too late to prevent red tide, we can still try to lessen its effects by cutting back on the chemicals we're allowing to drain into our rivers and beaches.  
"Florida has all kinds of nitrogen available in its air, so we really don't have to over fertilize our lawns," Lovelace said. "If you stay with natural materials and keep your grass small with broken up wildflowers, it would help our wildlife overall."