On a Mission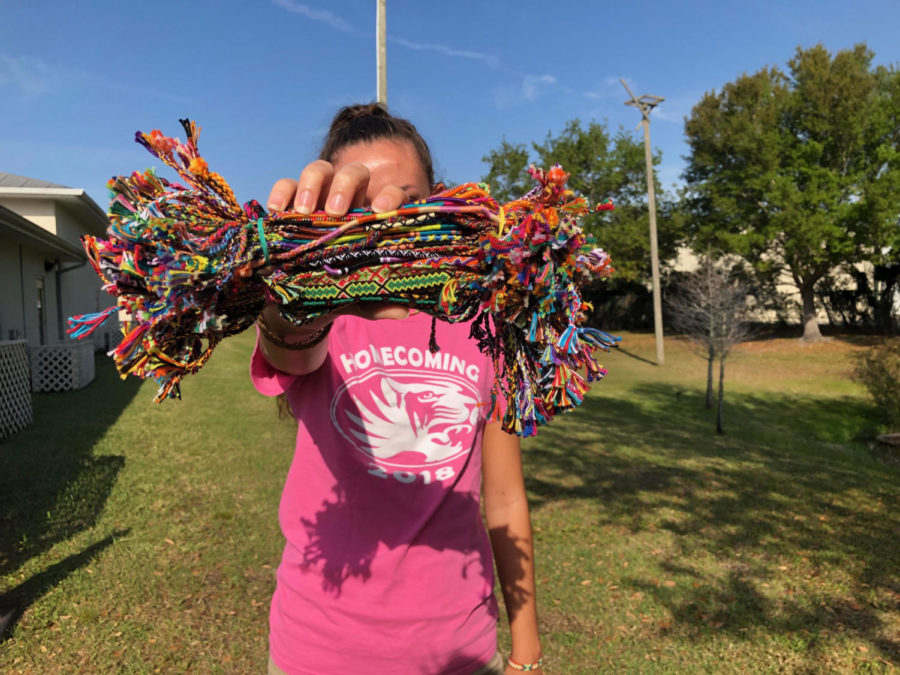 Riley Whitfield, Design Editor
March 15, 2019
Junior Sofia Obermaier has always been an active member of her church, Church at Viera, and this year, she is taking it to the next level. Her church is going on mission trip to Costa Rica in mid-July, and Obermaier is saving up for the trip of a lifetime.
Obermaier partnered with an organization called Threads of Hope in order to fund her trip. Threads of Hope is an organization that lets people sell bracelets and necklaces handmade by Filipino families, and give back half the profits, in order to raise money for whatever cause they wish. This helps the families with things as big as getting out of and preventing human trafficking, or as small as having enough money to provide for their kids.
"The total of the trip is $1,500, and I ordered enough bracelets to where if I sell them all I'll be able to fund my entire trip," said Obermaier. "I'm not thinking that I'm going to be able to sell them all at this point, so please buy."
Obermaier is also planning on doing other fundraising when it gets closer to her trip, but until then feel free to reach out and by a bracelet of your own.
"Costa Rica is a beautiful country and I've always wanted to go. I'm excited to go on a mission trip and to work with people I'm really close with for all the right reasons," said Obermaier.