Meet Melina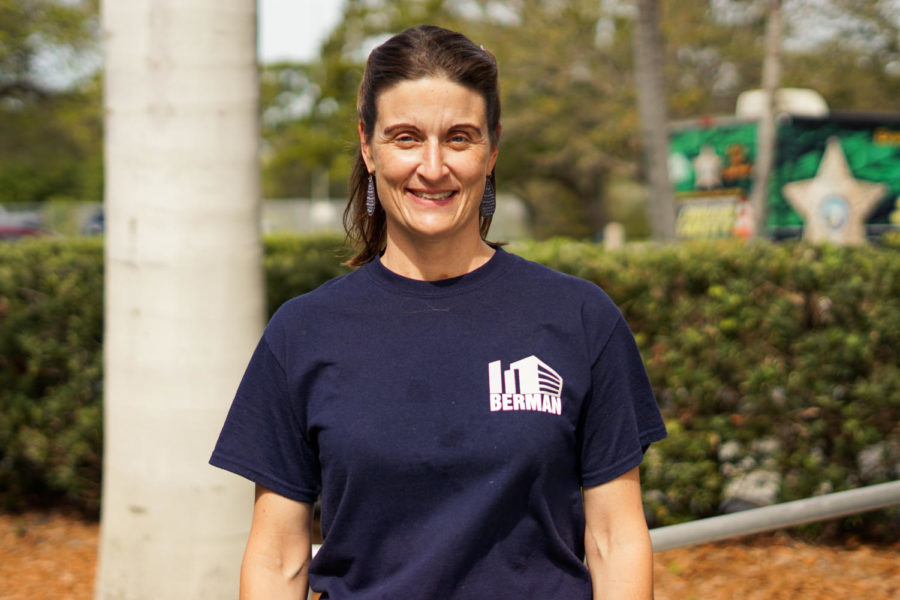 For some, the thought of being at HT from 5 A.M. until 2 P.M. sounds dreadful. But for janitor Melina Collette, there isn't a place she'd rather be employed at.
Collette has been at HT for two and a half years as a full-time daytime janitor, but many don't know what her job implies besides making our school look the best it can be. Every day is unpredictable but mainly consists of making sure everything looks perfect and presentable for those passing through campus.
"It's not a daily, average routine that I go by," Collette said. "It's very spread out."
HT has a contract with the janitorial company, Berman, where Collette is employed.
For the nine hours that she spends at HT, her job is filled with many responsibilities that students may not see take place. For example, Collette is constantly making sure all amenities are filled, checking to see that every detail of the bathrooms is clean, and picking up trash.
When she's not responding to emergency clean-up calls or taking care of any special requests from the office or her manager, Collette admires the positive and friendly attitudes of the students.
"I really appreciate the friendliness from everyone, because that makes the job so much better," Collette said.
After working in a public school for two years, her work here feels easier, especially because of the acknowledgment people give her for doing what she does.
If there's one thing about HT that Collette thinks we as students could improve on, it's the excessive amount of empty and full water bottles around the school.
So, next time you see Collette in the halls, make sure you give her a quick thank you for all of the hard work she puts into making our school the best it can be.