The Jonas Brothers Make a Seamless Return to Music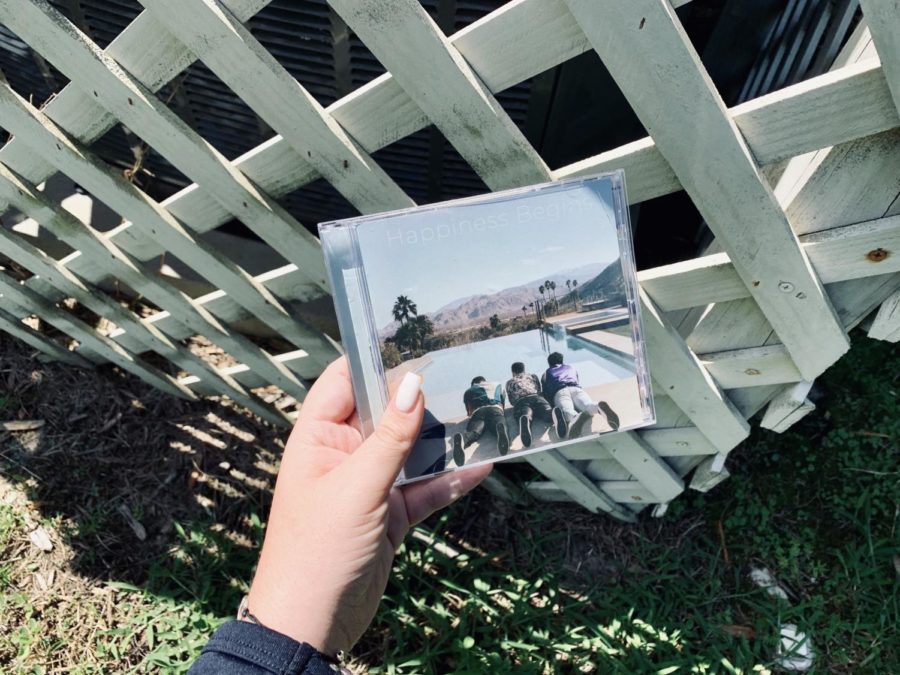 A temporary silence as the lights momentarily dim. The entire arena knows what's about to happen, even though it's unspoken. Most concerts start with that specific magnetism in the air, and the recent Jonas Brothers concert is no exception. 
The crowd was beyond energetic in between the opening acts, but that doesn't compare to the electric feeling that flooded the room as soon as the actual concert began. The Jonas Brothers reciprocated this energy, opening up their second concert on the Happiness Begins tour with the song, Rollercoaster. The band kept the energy up during the first act of the show, which was filled with their more recent releases. 
During the second part of the concert, the Jonas Brothers provided a shout out to the fans that grew up with them. They played a mashup version of different throwbacks, and the majority of the audience seemed to get caught up in a whirlwind of nostalgia during songs that many first heard during their childhood. Even though this mashup mainly consisted of songs that the band originally created during the early 2000's, the music didn't seem outdated, and the group still seemed to enjoy the older songs. Though the crowd kept up a consistent energy throughout the show, everyone seemed extra excited during the live performances of Jonas Brothers classics that originally debuted in the Disney Channel movie Camp Rock.  Another memorable throwback that was performed during this part of the concert that members of the audience recognized immediately was the song Lovebug, a sweet, pop ballad about the emotions behind having a first crush. 
For the encore, The Jonas Brothers performed Burnin' Up and Sucker. These two songs were an amazing way to close the show, hyping up the audience with these energetic songs as a conclusion to a show filled with both enthusiastic pop hits and sentimental music. Overall, the Jonas Brothers concert was enticing, filled with good energy, and of course, good music.