Save the Date (Upcoming Concerts)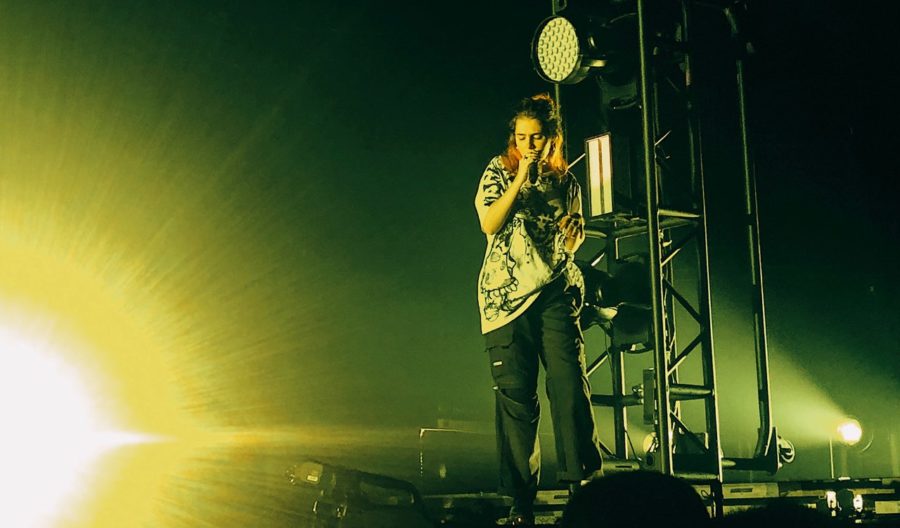 In the upcoming months, students certainly will feel waves of stress. Between AP classes, math exams, and college applications for seniors, students need a break every now and then.  Going to a concert might be the best way to relieve all this stress and there are many fantastic upcoming ones in the area during the next few months.
Ariana Grande
Date: November 25
Mid Range Tickets: $200-$400
Many fans were heartbroken when Ariana Grande had to cancel her first concert in Orlando and move it to a future date. Luckily, that new date is approaching quite rapidly. Her most recent album "Thank You, Next" was extremely well received by fans and critics alike.
Jonas Brothers
Date: November 16
Mid Range Tickets: Around $200
So many fans' childhood dreams are coming true with the return of the Jonas Brothers. They have already made an appearance in the Orlando area, but will be returning in November. Their album "Happiness Begins" has the world going crazy and their concert will certainly be a hot ticket.
Tyler The Creator
Date: September 27
Floor Tickets: $200
For many, Tyler The Creator's heartbreaking "Igor" is the album of the year. Tracks like "Earfquake" have taken the world by storm. His concert in the area is highly anticipated by many students and will certainly be a popular one to attend.
Alan Jackson
Date: September 20
Mid Range Tickets: Around $70.00
If you want to see a country concert there is no better than the legendary Alan Jackson. Touring his 2015 album "Angels and Alcohol", Jackson is back and better than ever at 60 years old. You could say his concert is right on the money.
Pup
Date: September 19
All tickets: Around $30
This concert by the Indie/Punk rock band Pup might be one of the cheapest on the list, but by no means the worst. Pup's most recent album "Morbid Stuff," in my opinion, is one of the best of the year and is my favourite album out of any of the touring albums on this list. Playing at the fantastic The Beacham, this concert is sure to be a blast.
Clairo                        
Date: October 29
Most Tickets: Around $30
Clairo just might be the next big thing in music. Her popularity has skyrocketed throughout the last few months and her album "Immunity" has become widely beloved by fans. She just recently opened for Khalid and will be returning for a fantastic solo concert at "The House of Blues."
Alejandro Aranda
Date: November 9
All tickets: Around $30
While Clairo may be the next big thing in music, ScaryPoolParty, or Alejandro Aranda, may be the next big thing in art as a whole. His singing, piano, and guitar playing are unlike any other. The man's talent is insurmountable. It would be wise to see him now and not when he is selling out stadiums in a few years.
In the near future concerts in the area will certainly be a popular activity to attend. With many well-known artists and fantastic smaller ones, fans of every genre will be able to find a concert in the area that they would love.