Holy Trinity Introduces Dungeon and Dragons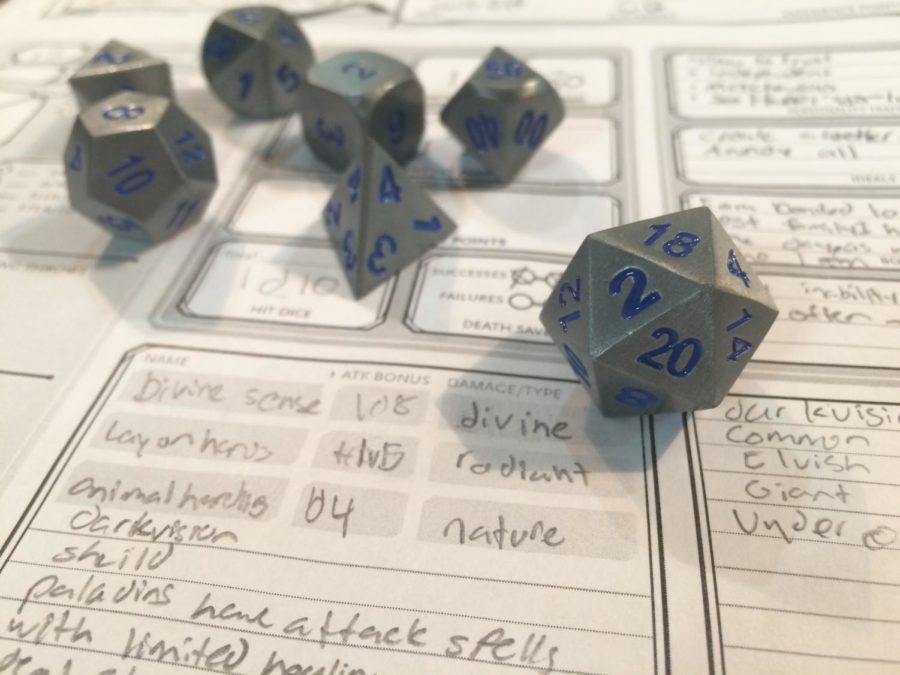 "I know there is probably more than five or six people interested in the club and maybe some other people from the lower school that may be interested." said Robert Derosier, the Co-president of the Dungeons and Dragons club a few days before their first official meeting on August 26. Instead, 49 kids came to the meeting. 
Co-presidents Braxton Lanois and Robert Derosier are working with Chaplain Jared, the club's official sponsor, to run it.
For those unfamiliar with Dungeons and Dragons (colloquially known as D&D), the game centers around creating a character in a fantasy world, a very similar process to making a character for a video game. The character can be basically anything you want it to be, that is with the DM, or Dungeon Master's approval. The Dungeon Master's job is to create the world, monsters, and environment that the characters play in and interact with. Think of it as an open world game where friends work together to overcome challenges that the Dungeon Master creates. The emphasis is very much on imagination and social interaction between players.
When people say D&D today, they think of Stranger Things: Michal, Lucas, Dustin, etc. feverishly rolling dice in the basement for an eight hour campaign. But what can we expect from this D&D club? 
"My goal for the club is to introduce new people to the hobby and to create a place for people who don't have a group or the time to play outside of school to be able to play," said Sophomore Braxton Lanois. 
So, the idea is that every week they have a fun compact session of D&D, geared toward all levels of experience. 
"We are going to divide the players into two groups," says Derosier. "People who may have played before and people who are brand new. Braxton will be teaching the newer players, and I will be running a small quest for the more experienced players while the new ones finnish their characters."
Some may not know this, but Holy Trinity had a D&D club two years ago. It never had high membership, and fizzled out because many of the players didn't have time to play anymore. 
"Over the summer, Braxton was in my Ethics class," said Chaplain Jared. "He started talking about how he liked D&D, brought in all his books, and as we were talking about it, he mentioned that there had been a club… we all agreed we should bring it back."
"There was a weird thing in the 80's where church people had an issue with it (D&D) because it had magic," Says Chaplain Jared.  In addition to this, D&D had a reputation for being anti-social. "In truth, Dungeons and Dragons has always been a very social activity," Chaplain Jared said.