Homecoming Game Preview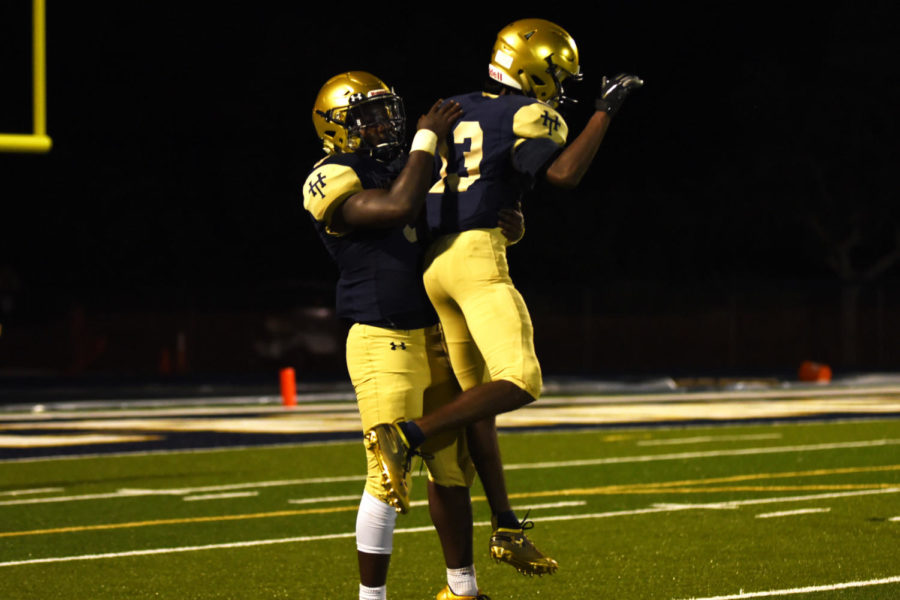 Holy Trinity  football is preparing for the big game that is just around the corner.  The homecoming game will be held on October 11 against Coral Springs Charter School.
"I expect the team to go further this year," said football coach Nathaniel Hooks.  "We are ranked ninth in the state for Class 3A and first in the region so far," Hooks added. 
 This is especially remarkable since our our team's roster is only twenty- four players, and ten of them not even playing football for more than a couple of years.  Coach Hooks also said how well the defensive and offensive teams are doing this year, mostly because of players such as junior Carlos Estronza and seniors Kevin Chandler  and Larry Hill.  
They all agree that they miss their old teammates that have gone to college and wish they were here.  Nevertheless, the team feels that they still have a good chance to get as far or even farther this year. With some of the players already getting very impressive offers, from Division 1 and Ivy league teams, it is definitely believable.     
The team believes that the Homecoming game makes them perform better, and cannot wait for this year's turnout.  So far they have been doing outstanding and winning most of their games. Although they have had a rough start to the season with the new field not being ready for practices, everything is done and they are more excited than ever.  
Coral Springs Charter School is ranked fourth in Class 4A.  They will be a good competitor, but nothing our team can't handle.  Last year, Coral Springs beat the Tigers by scoring with a matter of seconds left in the game — suggesting  this years game should be a competitive challenge.        
"The other team is not a threat to us, because if the team goes out there and does what I know they can, we will win," says Hooks.  "We just have to make sure we do our job and work hard. And as cliche as this sounds, we will get better every month, week, and day," Hooks added. 
The Homecoming game and dance is something you won't want to miss this year.  Come out and support the team on October 11.