In The Tall Grass Review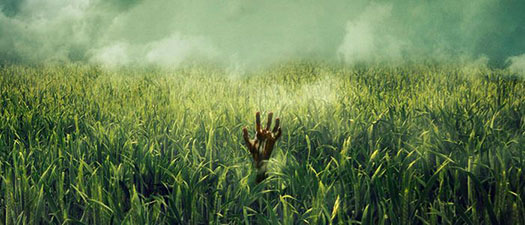 Hang on for a minute...we're trying to find some more stories you might like.
Stephen King's novel In the Tall Grass is full of twists and turns. The book is overall good but the movie flopped on the big screen. The movie is centered around two siblings, Cal and Becky who get stuck in tall grass because they hear a young boy, Tobin, cry out for help. Both siblings enter the grass unaware that neither of them can escape. Later they get separated from each other because in the grasp of the grass. The grass doesn't move dead things throughout the movie.  Their goal is to escape the tall grass and not touch the mysterious rock that is placed in the center. In the middle of the movie the villain switched from focusing on the young boy to the boys father. The movie is a little gruesome but isn't scary or rated in such manner. Besides trying to escape from the tall grass, Becky's lover, Travis, who left her while she was pregnant shows up to look after them. Overall the movie is interesting and would be considered a thriller. In the Tall Grass can be found on Netflix, Amazon Prime, or on Youtube to rent.