HT Golf Team Teeing Off At Districts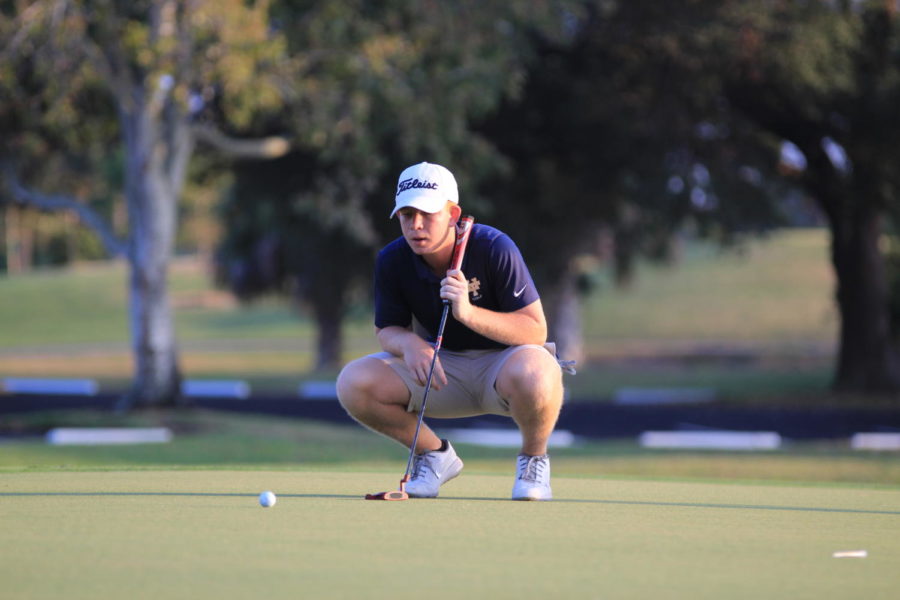 On Tuesday, October 15th, both the girls and boys golf teams set forth towards districts  tournament. The ladies golf team came in fourth place with the new aligned districts and the boys team placed 6 out of the 12 teams. 
Although he had his set of challenges on the course, sophomore, Cody Royston shot an 82 +10 at districts.
 "My biggest challenge was probably the pressure I put on myself which made simple shoes a lot harder," Royston said. As a junior on the boys team, John Deluca shot an 84, keeping the teams spirits high. 
"We definitely expected to get this far, we wanted to do good so badly," Deluca said. 
For the ladies team, junior Nikki Katz is really proud of how the ladies team has improved this year.
"I did expect the girls to go to districts this year, we have all really improved this season, we're just going to keep practicing and lowering our scores," said Katz. 
Following the great work at districts, Ben Rotgers, the coach for the ladies golf team, plans on improving in the off season. 
"Physical training and working on short game, like putting and chipping would be the focus for next year," said Rotgers.