Mullets: Hot or Not?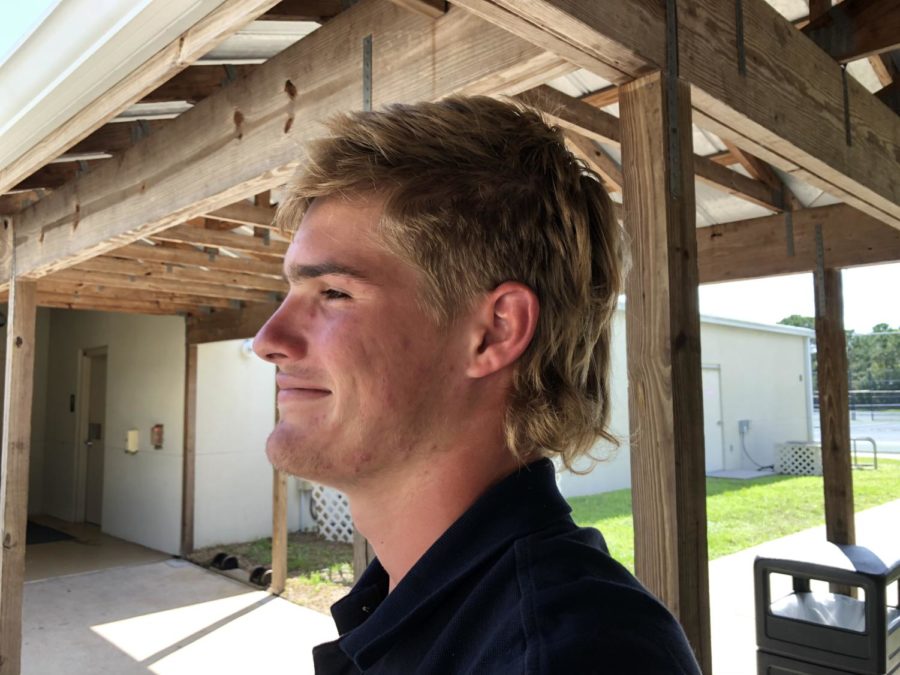 This school year, there has been a new fad that has struck the hallways of Holy Trinity. Mullets. The '80s hairstyle of "business in the front and a party in the back" was coined by many musicians as their own throughout the decade of leg warmers, neon colors, and phrases like "gag me with a spoon." Though old trends tend to come full circle, this one spreads mixed emotions.
"I think that mullets are a hairstyle of a bygone era," said psychology teacher Dr. Booth.
Some people have similar feelings. 
"Truly, I don't know why anyone would think that a mullet is an attractive hairstyle to have. It just looks bad and I can't think of any girl that would find it attractive.," said junior Danielle Redman. 
"Honestly, that is how they wear their hair and if they choose to have that ugly hairstyle then it is up to them," said senior Joe Blackstrain.
Yet there are still fans of the dated hairstyle that are even going as far as sporting the haircut. 
"I feel like having a mullet is a true statement, it takes a lot of guts to wear one of those. I tried it and really failed but it takes a lot of guts and it takes dedication and i think its a true statement of what they are willing to do for a fashion statement. It doesn't look the greatest but it is better than some haircuts," said senior Matthew Williams. 
"I had no reason for growing out my mullet but I love it. I never want to get rid of it. I plan on having it for my wedding, growing it super long and having it flowing in the wind when riding on a horse," said junior Mason Schopke. 
With the trend seemingly growing, the halls are seeing more and more mullets. 2019 has seen its fair share or 80's trends with scrunchies, cassettes, and colorful clothes, yet it seems that the common consensus is that mullets should stay a thing of the past.