Best Albums of 2019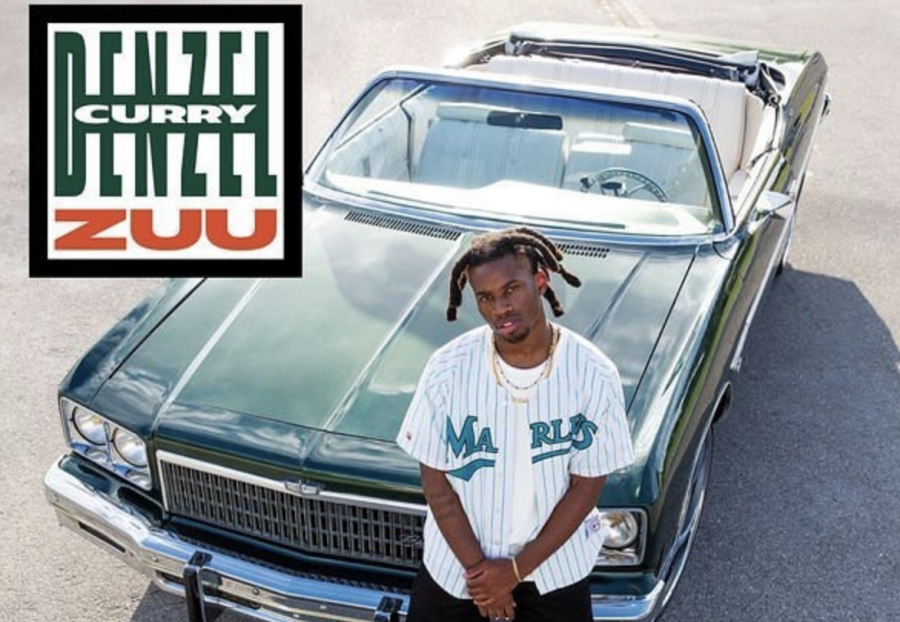 This year in music was a year where there were many  new groundbreaking ideas and genres breaking closer to the mainstream. More diverse and experimental artists gained traction this year, along with industry veterans making a return. 2019 was one of the best years for music in a long time. However, I believe a truly classic, 10/10 album was not released. There was a multitude of fantastic music and albums, but not quite an album of the decade. My favorite 20 that I listened to are listed below.
Remind Me Tomorrow
Artist: Sharron Van Etten
Genre: Indie Rock
Favorite Track: Seventeen
Sharron Van Etten once again reminds us why they are one of the leading faces of the indie rock movement. Their hit song Seventeen even made it upon Barack Obama's favorite songs of the year list. However, this effort seemed a little underwhelming compared to some of their past works. Nevertheless, Remind Me Tomorrow satisfied fans and critics alike.
Ventura
Artist: Anderson .Paak
Genre: Rap/R&B
Favorite Track: Winners Circle
Anderson .Paak infuses a feeling of soul into his music unlike any rapper/R&B artist today. This is an album that pays homage to classic R&B with features including Smokey Robinson and Andre 3000. I believe Ventura was even better than their 2018 effort Oxnard which was highly regarded by critics.
Hiding Places
Artist: billy woods, Kenny Segal
Genre: Rap
Favorite Track: Checkpoints
Billy Woods and Kenny Segal gave a great rap album early this year that got lost in the sheer volume of rap albums released in 2019. However, this is one of the hardest, well-refined albums of the year. The flows and lyrics are intricate, and Billy and Kenny deliver lines with a sort of swag that is unparalleled this year.
Welcome Home
Artist: Aries
Genre: Rap
Favorite Track: Bad News
Youtuber, rapper, and producer Aries released a very intriguing freshman project this year. The album felt cohesive and it is easy to realize the talent the young artist holds. This one surprised me this year and I felt that Aries made a significant contribution to the Rap/Emo Rap world. I am very excited to see what he will produce in the future.
Thank You, Next
Artist: Ariana Grande
Genre: Pop
Favorite Track: NASA
Well, here's one I didn't see coming. Before Thank You, Next, I found most of Grande's albums utterly boring and were simply fishing for hits. However, her most recent effort blew me away. She seems like she is finding a unique style and is really paving her own way. The album felt cohesive, fun, and simply enjoyable.
Exit Forum
Artist: Scarypoolparty
Genre: Indie(Sorta)
Favorite Track: Millennial Love
Scarypoolparty (A.k.a Alejandro Aranda) is an artist that has intrigued me from his time on American Idol. His unique guitar fingerpicking style is 100% original and it is a sheer wonder to watch Alejandro play the guitar. However, Exit Forum strays away with this with in-your-face rich electronic production.
Is He Real?
Artist: IDK
Genre: Rap
Favorite Track: Digital
Young rapper IDK has been releasing bangers for many years now but no album seems as cohesive as Is He Real? IDK does a deep dive into religion, God, and his own personal struggle with the concept. The concluding lyrics on the album are, "To say that, to know if we actually even see the same colors then how can we say there is no God?" and this is a fantastic summary to the theme of the project.
IGOR
Artist: Tyler The Creator
Genre: Rap/R&B
Favorite Track: The Boy is A Gun
This is one that blew everyone away. Tyler has been a rapper that has been continually disliked for attempting to portray an edgy image that just didn't work. However, with Igor, he delved deep into interpersonal emotions and is honestly heartbreaking at times. Through an imaginary character (Igor), he is able to describe a relationship and his feelings.
When We All Fall Asleep Where Do We Go?
Artist: Billie Eilish
Genre: Pop
Favorite Track: I Love You
The world has been fascinated and in love by the phenomenon that is Billie Ellish. On top of this, her debut album did not disappoint. The album sounds like an album one would produce after countless years in the industry. It is amazing that an 18-year-old can release a catchy, cohesive, and emotional album as she did.
Ginger
Artist: Brockhampton
Genre: Rap/R&B
Favorite Track: Dearly Departed
The greatest boy-band alive, Brockhampton strays away from their typical formula of making well-produced bangers with their newest effort. Ginger is very depressing at times, with much of the project mentioning previous band member, Ameer Vann (not a great guy). However, Brockhampton still keeps their intricate lyrics and fantastic production.
Case Study 01
Artist: Daniel Caesar
Genre: R&B
Favorite Track: Superposition
Daniel Caesar has been one of the fastest rising artists in recent years and he certainly delivered on his most recent album. From poetic lyrics to jazzy instrumentals, Caesar is hard not to love. Case Study is his best project yet and is one I still continually return to.
Nothing's Great About Britain
Artist: Slowthai
Genre: Rap
Favorite Track: Nothing's Great About Britain
U.K political rapper Slowthai delivered a deeply political and hard-hitting surrounding politics in Britain. Slowthai is also a very talented lyricist and his flows are impeccable. Rap out of the U.K may get a bad reputation, but I would encourage any rap fan to listen to Slowthai and especially Nothing's Great About Britain.
ZUU
Artist: Denzel Curry
Genre: Rap
Favorite Track: P.A.T
The best (yes, I said it) rapper in the last three or so years and the artist with the number one spot on last year's list returns triumphantly with ZUU. It may not reach the level of Taboo but is still a great project coming from Curry. The tracks feel like a homage to Miami and Dade County and almost every song follows this pattern.
Morbid Stuff
Artist: PUP
Genre: Punk
Favorite Track: Scorpion Hill
This may be the most fun I've had listening to an album this year. Morbid Stuff is depressing in theme but jubilant and exciting in concept. Songs like See You At Your Funeral and Scorpion Hill are fantastic examples of this and I encourage any rock or punk fan to listen.
A Long Red Hot Los Angeles Summer Night.
Artist: Blu, Oh No
Genre: Rap
Favorite Track: Made The Call
Rapper Blu and all the features absolutely destroy every track with mind-blowing flows and impeccable concepts. The production is unique with still staying true to the style of West Coast hip hop. This is certainly one of the albums I listened to almost all year.
Assume Form
Artist: James Blake
Genre: R&B/Pop
Favorite Track: Into The Red
Here's an album I rarely see on many end-of-year lists and I believe it should be near the top on all lists. James Blake puts forward his most mature project to date and is one of my favorites of the year. As always, Blake creates a moody atmosphere using his fantastic vocals and his production is unparalleled. 
All My Heroes Are Cornballs
Artist: JPEGMAFIA
Genre: Rap
Favorite Track: Beta Male Strategies
Another unbelievable album by JPEGMAFIA, not shocking. He reaffirms his place at the top of the rap scene with All My Heroes Are Cornballs.  Sure he may be weird, experimental, political, abrasive, and a bit shocking, but that's exactly why the music community loves JPEGMAFIA.
Norman F****** Rockwell
Artist: Lana Del Rey
Genre: Pop
Favorite Track: Hope is a Dangerous Thing For A Woman Like Me To Have-But I Have It
I have never been a fan of Lana for most of her career. Her bland songwriting and boring albums never intrigued me in the slightest. However, her most recent blew me away. Lana created an extremely mature, emotional, fantastically written, and beautiful album. It could have had a real shot for the best album of the year, but just one or two songs felt like old Lana to me.
Snubnose
Artist: Grip
Genre: Rap
Favorite Track: Finessin
The newest offering by Grip is  a concept album detailing the life of a boy involved with gang violence. He even gives a personality and voice to a snub nose handgun in parts. The fantastic features on the project represent different people and voices in the boy's life and how he is driven to gang violence. Even with such a harsh theme, every song is an absolute banger and is the best rap album of the year.
Titanic Rising
Artist: Weyes Blood
Genre: Indie Pop
Favorite Track: Movies
When I reviewed Titanic Rising earlier in the year, I said that it may not be bested by any album this year. It has rightfully held its title. The vocals and production were simply uncontested and is an album I still frequently listen to. If you want to know more about the album, you can read my review and I strongly recommend the album to any music fan.