Virus Ends Senior Year Early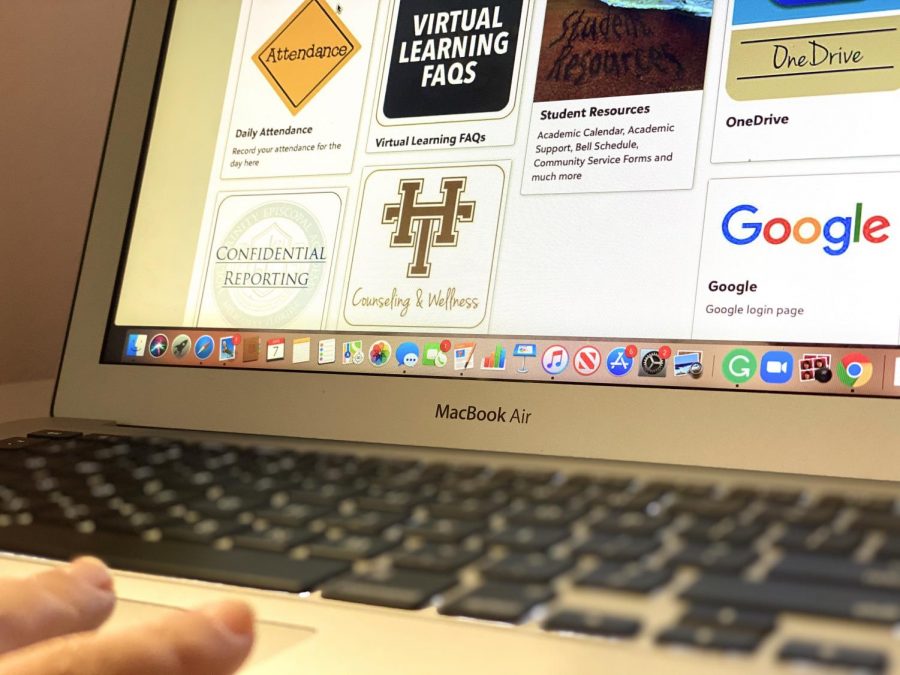 Senior year. The end of our high school journey and some of the last times we'll make memories with friends we've had for years. Unfortunately, COVID-19 has taken this monumental time of our lives away from us and has left us with so much uncertainty. 
Holy Trinity students left school on March 13th expecting to possibly have the week after spring break out of school. We emptied our lockers, took home all of our things, and walked out of the front gate, unsure of what the future held. Little did we know, we'd spend the next seven or so weeks at home. 
"I'm really missing seeing people in the halls," senior Caroline Kelly said. "It's hard to go from seeing your friends and teachers every day to not seeing them at all." 
Schools across the country have adapted to the online-learning education system and HT made sure to get that process underway immediately following spring break. While some may be grateful for the time away from their normal routine of sitting at a desk for seven hours, seniors don't seem to feel the same way. A main concern among seniors is whether or not our graduation commencement ceremony will be held. HT has provided tentative new dates for the ceremony depending on if the virus and its impacts begin to soar even higher. Another concern among seniors is the work being assigned. With final exams being canceled and AP exams being compromised to 45-minute online tests, seniors are lacking the motivation to get their work done at home. 
"Some states aren't counting the entire second semester of this school year anyway so as a second semester senior, the motivation to do any work is barely there," senior Sofia Obermaier said.
The consequences of the virus are impacting seniors in many different ways. Some colleges have already made the decision to move the summer semester term to an online-learning system, taking away the first college memories some students may get. 
"I'm going to the University of Tampa to play volleyball and I'm supposed to be over there this summer, but with everything that's going on right now, I'm concerned about what this virus is going to do to our season," senior Emily Noe said.
As of now, per Governor Ron DeSantis' order, HT will return to campus on May 4th. This leaves seniors with four days left of high school. Four days to see some of their friends, teachers, and walk the halls of the school they've made countless memories in, for the very last time.
Because of the Governor's stay-at-home order, we are unable to finish our senior year the right way with our best friends and make memories at prom and graduation like it was supposed to be. Holy Trinity is putting in great effort to ensure seniors that our last days of high school will be finished as best as possible, so let's try to do the same as students.