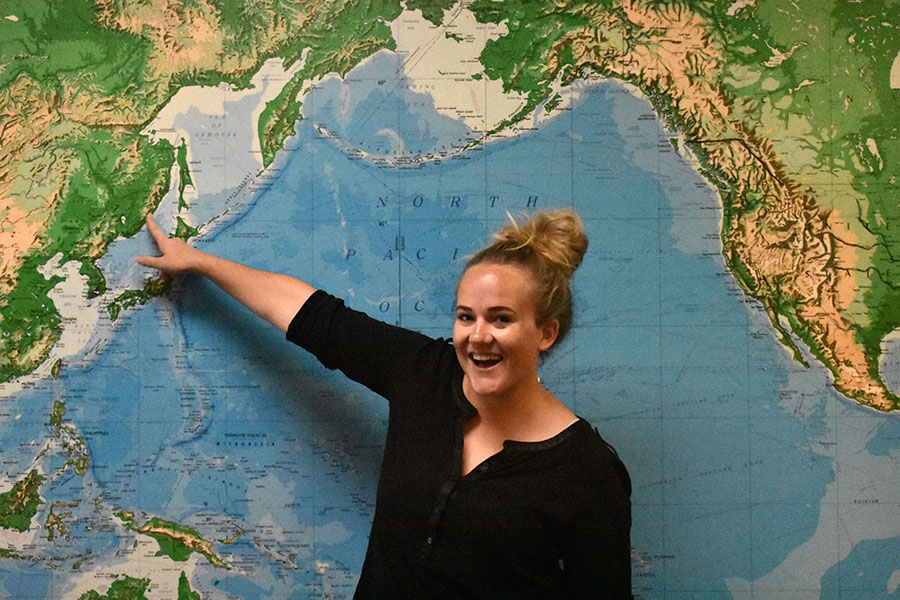 Kayla Burge
Ms. Sarah Wisler is new to Holy Trinity teaching AP European History, United States History, and World Civilizations Honors, and will also assist with the girls' lacrosse team in the spring. She has teaching experience in various AP and honors social sciences at an arts school in Osceola County. Here are a few things about her…
Q: What has been your favorite part of Holy Trinity so far?
A: It's probably been seeing how close-knit everybody can be and how students were just really willingly to jump into everything. They didn't really need to take a lot of time to figure out who I was or to get used to a class; they just went and did it.
Q: What is your favorite book?
A: My favorite series is Harry Potter, I love all of them. The fifth one is probably my favorite. As far as  intelligent books, my favorite is The Count of Monte Cristo.
Q: If you were on a deserted island, what three things would you bring?
A: A water bottle that never runs out, my dog, and a Kindle that the battery never dies.
Q: What is your favorite TV show?
A: Parks and Rec.
Q: What is the last trip you went on?
A: I was in D.C. over the summer presenting at an AP conference and I just did a whole bunch of history stuff.
Q: What is your favorite holiday?
A: Thanksgiving, because my birthday falls on it sometimes.
Q: If you could be any historical leader, who would it be?
A: Winston Churchill, because he was really rough and sometimes unpopular, but he made a lot of influential decisions when he needed to.
Q: What are you looking forward to most this year?
A: I'm looking forward to making relationships with my students; that's always what I'm looking for any time I get new students, especially in a community that I live in because I didn't live in the one previously. It'll just be nice to learn everything about everybody.
Keep an eye out this year to see the impact Ms. Wisler makes on the Holy Trinity community.