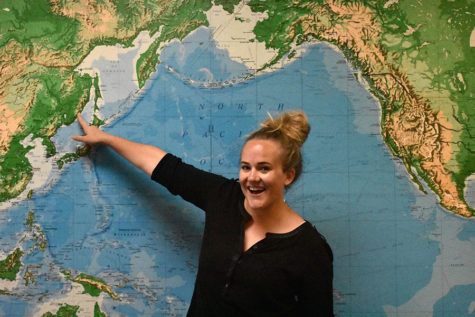 Charlotte Varnes, Staff Reporter
Ms. Sarah Wisler is new to Holy Trinity teaching AP European History, United States History, and World Civilizations Honors, and will also assist with the girls' lacrosse team in the spring. She has teaching experience in various AP and honors social sciences at an arts school in Osceola County. Here are a few things about her... Q: What...
September 21, 2017 • No Comments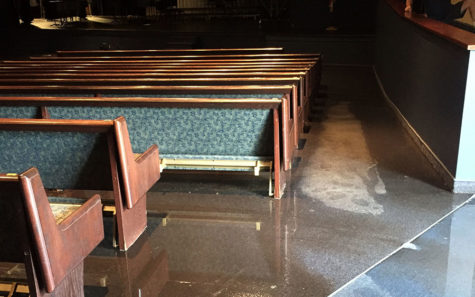 Ellie Grecul, Editorial Editor
Disaster struck this summer, resulting in many restorations queued and a hefty bill that must now be paid for, yet many students may not have even noticed: as if last year's gymnasium catastrophe wasn't enough to satisfy fate's apparent bloodlust for drowned architecture, our Scott Center sprung a massive leak earlier this year as well, flooding...
September 1, 2017 • No Comments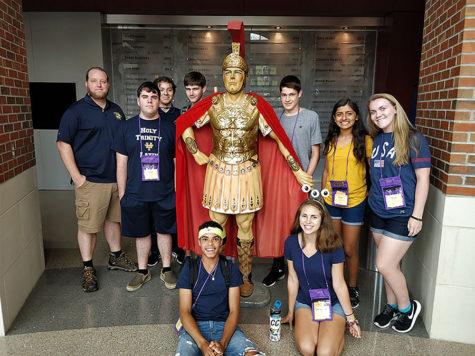 Charlotte Varnes, Staff Reporter
Summer. It's a time students spend a variety of ways: binge watching Netflix, getting ahead on volunteer hours, traveling with family, playing club sports. Not many would consider spending a week of it in the blistering Alabama heat and taking daily tests on Latin or Greek. But there's always more than meets the eye. Eight Holy Trinity Latin studen...
August 28, 2017 • No Comments
View All »
Anthony Mottarella, Photo Editor
In the middle of the third set, sophomore Aly Tyson called for a break in order to wipe a damp spot on the court. Following this break, the varsity volleyball team swept MCC off the floor. With she...
September 21, 2017 • No Comments
September 20, 2017
August 28, 2017
August 25, 2017
View All »
House Ranking
1. Aqua 23,400
2. Aura 23,200
3. Terra 23,100
4. Flamma 19,400
Polls

Loading ...
Kayle Burge, Staff Reporter
Senior Chloe Greene is making a comeback into Tiger Volleyball along with the game itself after she severely tore her ACL last winter. Greene was formally playing at Carolina Juniors Volleyball Club and Cannon High School...
October 3, 2017 • No Comments
View All »
Polls

Loading ...
Recent Sports Scores
Tuesday, October 3

Volleyball

Holy Trinity Win

Monday, October 2

Varsity Volleyball

Holy Trinity win

Friday, September 29

Football

Holy Trinity Loss

Thursday, September 28

Volleyball

Holy Trinity Win